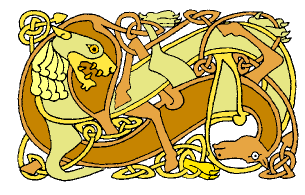 As Priests and Priestesses, we are often called upon to act as counselors and advisors to coveners, friends, and other Pagans. Many, if not most, Wiccan clergy come to this with little or no training in counseling skills. Furthermore, many mainstream forms of counseling are not conversant with our beliefs, and do not understand the role of magic and divination in counseling. The following are some resources to aid those of you in this position find some help and guidance in serving your community.
Lark's Counseling Tips
Lark's Red Flags - When Not To Be A Counselor
Dealing with the Unthinkable
Affirmations, Learning to Like Yourself Again

Counseling Basics for Wiccan Clergy - Judy Harrow and Gwen Harrow
Betweem Sanity and Madness - Oz
Spiritual Counseling and Wiccan Clergy - Cat Chapin-Bishop
When Trauma Strikes: The World Trade Center Terrorist Attack
Psychology of Religion Pages - Michael Nielsen, Ph.D.
Leaving the Underworld - Dealing with Those Who Self-Injure


Last Updated April 8, 2006